The

Best

Cleanout & Junk Removal Services With The Fastest Response Time In:
At Always Reliable Junk Removal, we truly understand how important it is for our clients to stay within their budget. We know that every dollar counts, and that's why we go the extra mile to make our services as affordable as possible. We believe that everyone deserves to live in a clean and clutter-free environment, without breaking the bank.
To make it easy for you, we offer free and no-obligation estimates including phone, text, email, and in-person consultations. And if you're in a hurry, simply send us a photo of the items you need removed via text at (470)588-2782 and follow up with a call. It's a hassle-free process!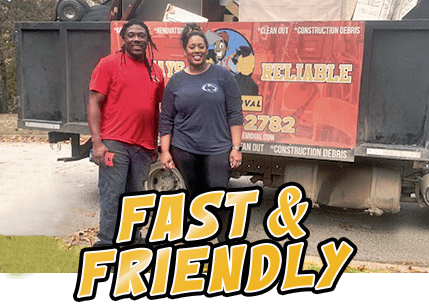 At Always Reliable Junk Removal, we're more than just a business – we're a team of friendly and approachable individuals who are dedicated to providing exceptional customer service. We understand that dealing with junk removal can be a stressful and overwhelming experience, which is why we aim to make it as easy and pleasant as possible for you.
We believe that excellent customer service starts from the moment you reach out to us, which is why we're dedicated to providing a friendly and professional experience from start to finish. We'll work closely with you to ensure that we understand your needs and we'll do it all with a personal touch that you won't find anywhere else.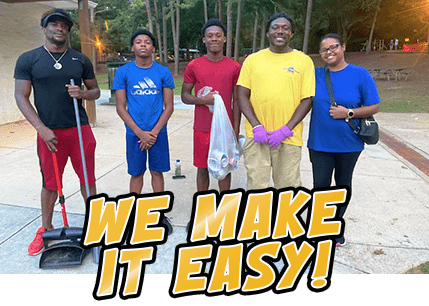 We are committed to making junk removal a hassle-free and stress-free process for our customers. We understand that you have better things to do than worry about junk removal, which is why we've designed our services to be as efficient and reliable as possible.
We're proud to offer a range of convenient services, from our easy scheduling process to our transparent pricing and punctual arrivals. We're constantly looking for new and innovative ways to improve our services and make junk removal, demolition, and property cleanout an effortless experience for you.
Contact us today to experience the smooth and seamless junk removal service that you deserve.